Buy One Get One Free
New to Radiant Waxing salons? Book your first service, and the next one is free. It's the smoothest buy-one-get-one deal around. You'll love your new radiant routine!
*must be used within 6 weeks and booked at checkout, non transferable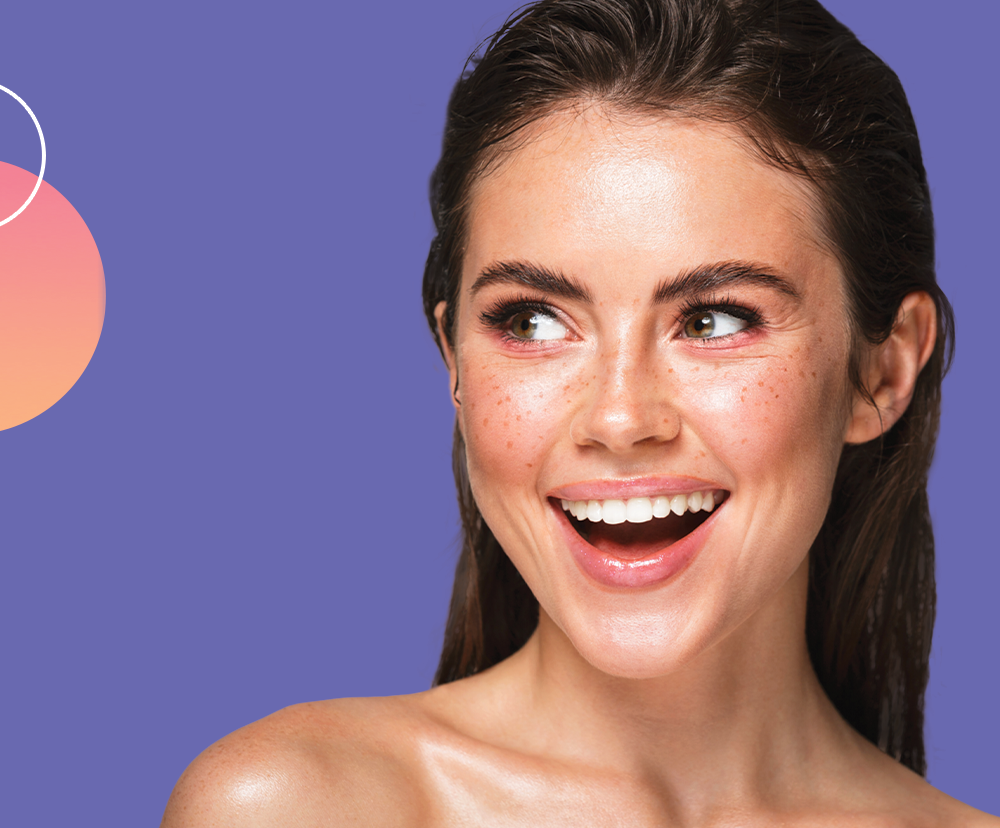 BE BARE ANYWHERE

services you'll love
At Radiant Waxing Concord, you'll be treated to a proven three-step speed-waxing process that combines expert techniques and the highest quality products. If you have something in mind you don't see on the menu, just ask. We're here to help you achieve the radiance you deserve.
Smooth skin

is always in
Walk into Radiant Waxing Concord with unwanted hair and leave feeling smooth and confident in a matter of minutes! Located in Concord, Radiant Waxing is a full-service, speed-waxing salon with a mission to deliver a truly premium guest experience. Waxing isn't just what we do, it's ALL we do. Waxologists use refined, effective speed-waxing techniques to give you the glowing skin you crave. Call or book online to schedule your next wax at our top-rated Concord salon today.
Proprietary Waxing Technique
A proven three-step speed-waxing process using all-natural TRUWAX™ soft wax combines refined, effective waxing techniques with premium-quality products crafted for physical and emotional comfort, speed and quality.
Boutique
Experience
Radiant Waxing Concord is entirely dedicated to waxing without compromising the spa-like experience guests love, which lets waxologists be the master of their craft, and leaves guests feeling smooth and radiant inside and out.
Sole Focus On Waxing
Radiant Waxing Concord brings the caring, authentic connection of an upscale boutique into a sensory-based experience that incorporates sound, scent, sight, and texture.
Friends With Benefits
Radiant Waxing Concord wants you to get exactly what you want and need with a variety of membership and series programs to help you get your glow on in Concord.
Smooth and simple

ways to save
Radiant Waxing Concord has a variety of ways to save on regular waxing, with special offers for first-timers, series packages for specific body areas, or unlimited memberships – there's a special deal designed especially for you!
Give the

gift of smooth
Whether it's a birthday present, a holiday, or just because you love them – give the gift of smooth. We'll take care of the rest.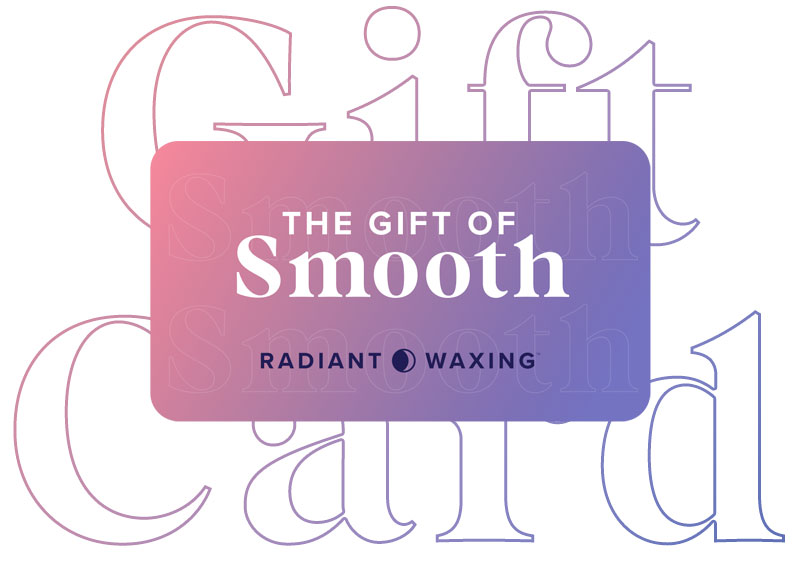 Love

what you do
We want to work with big thinkers who have the biggest hearts and the biggest dreams because when you love what you do and who you do it with, everything else just seems to fall into place.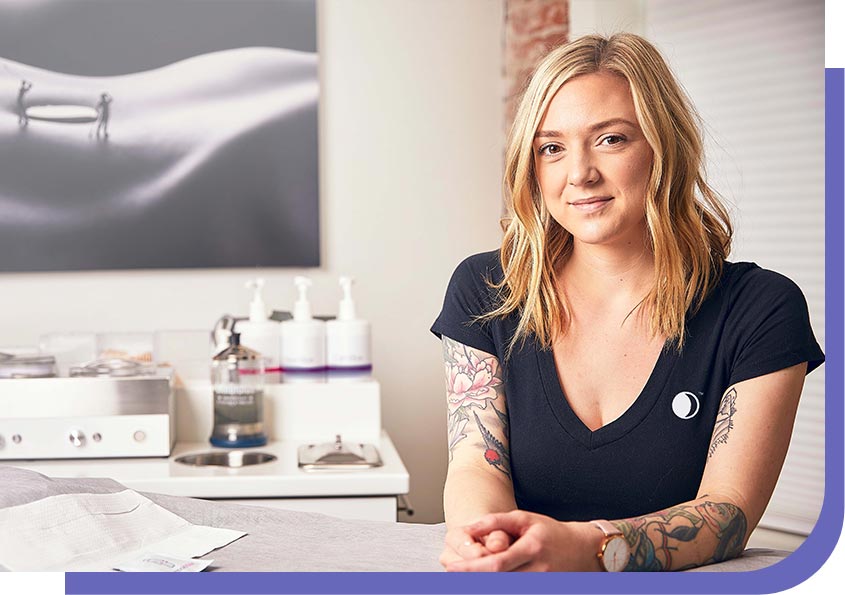 Glowing Reviews
This salon is the best! It is beyond clean, the staff are so friendly & professional, and they acknowledge you with a smile right when you arrive. The service provided (leg and underarm waxing) was exceptional, and they make you feel very comfortable. I will not go anywhere else for waxing services!
Hello! My name is Renae and I just wanted to say that this was my first time having a service done at Radiant Waxing and I loved it! The three ladies at the front were very welcoming and upbeat. Alicia did an AMAZING job on my brows and was very thorough about the plan for them; advise on shaping and explaining how the outcome would be due to a gap in hair on one brow. When she was finished, my brows were identical! I used to go to European Wax …. I booked another appointment with her and will be getting many more waxes with her because she made me feel so comfortable. Needless to say… she was THEE best.
I came into my appt. Mind you this was my first time EVER getting a Brazilian wax. Emotions….nervous, excited and anxious. My "wax tech" was amazing! Her name is Rikki- super professional, made me feel comfortable……. Super clean facilities and I really appreciated the fact everyone greeted us with an smile walking in.
I am so pleased with Lunchbox Wax, in Concord.  I made an appointment for a Brazilian Wax, and I think I was really blessed to have that appointment with Amy.  Amy is amazing.  it didn't hurt at all, and went so quickly.  I am not an easy customer, and it was not any easy task; so impressed with her attitude, kindness, humor, and friendliness, add that to an esthetician, who is an expert at her work.

PLUS, Amy made sure to schedule me for a complimentary second wax, after the first Brazilian.  I am so excited.
I recently moved to Brentwood and knew I wanted to continue going to LBW (I was going to the dublin location before) but was nervous about finding a waxer I connected with. I have seen a few girls (all were fantastic too) before finding Madi who was just simply AMAZING! She went above and beyond and helped me find a routine to get my ingrowns under control, while in the past many waxers just tell me to exfoliate more without any other advice. She's super personable and made me feel confident that I have found my go to waxer!
I decided to try out lunchbox based on all the reviews I saw. I loved the atmosphere and my waxer Jay. I had an evening appointment. Jay was amazing. I'm very particular with my brows and she did an amazing job. She made the whole experience great. She was funny and so real. I definitely recommend her and cannot wait for my next appointment. Lunchbox is definitely my new go to wax place.
This was my very first time experiencing a Brazilian Wax and i must admit it went very well. Alexis made me feel very comfortable the entire time. She gave me great after care tips as well. You also get your second wax FREE which is awesome. I'll definitely be going back and I will most definitely recommend them to my friends and family. Thank you for making my first experience great Alexis.
I love coming here!! I have a Brazilian friends w benefits plan. I see Alex every time and I always leave perfectly smooth. She's incredibly thorough and makes sure to get every hair. She also gives excellent advice and genuinely cares about your skins health. I couldn't be happier!!
This is my second time here and I'm never going to anyone else but Yesenia!!! I'm sure the other waxers are good too!! Yesenia is very careful and caring and if it's your first time she makes you feel
I love coming here for my brow and upper lip wax … super quick …..makes the process so easy and enjoyable.

The location of Lunchbox Wax in the Veranda plaza is extremely convenient and parking has always been a breeze with such a large parking lot…..The ease of booking my next appointment, cleanliness of the studio, friendliness of the staff, and perfect waxing results – all of it definitely gets a 5 out of 5 stars for me. Not to mention, the prices are unbeatable.

Definitely recommend coming here …… for your waxing needs!