GO TOTALLY BARE WITH

waxing services
Radiant Waxing Camden Park waxologists provide a variety of Brazilian or Manzilian Wax services. Every zone is our comfort zone, and no matter what hair removal you're looking for, there is a wax for you. The speed-waxing process ensures that you're in and out of the salon efficiently and you can get back to living life radiantly. Our all-natural soft wax will leave your skin feeling healthy and smooth. Waxologists are specifically trained to give you a comfortable and enjoyable waxing experience. Call or book online to schedule your brazilian wax in San Jose today.
Book Now
This wax goes from the front all the way to the back and between the cheeks! It's perfect for a totally clean look with your choice of hair or bare on top.
Book Now
Brazilian Wax (Extended)
$80
Take your bare further by extending the Brazilian Wax to include a bit of the inner thigh. Kick it up a notch and go totally smooth!
Book Now
This body wax for men covers (or uncovers, you might say) the front, between the cheeks, and everywhere in between. Want to bare your booty, too? Try adding on the "glutes" service.
Book Now
THE PREMIUM BRAZILIAN

wax services are smooth
Whatever your preference, there is a wax service for you. With the all-natural, soft wax, and perfected technique, waxologists are ready to give you the smooth and radiant look you want. Radiant Waxing Camden Park is one-of-a-kind because they care about health just as much as beauty. You'll love how healthy and happy your skin feels after a professional Brazilian wax service at our San Jose salon.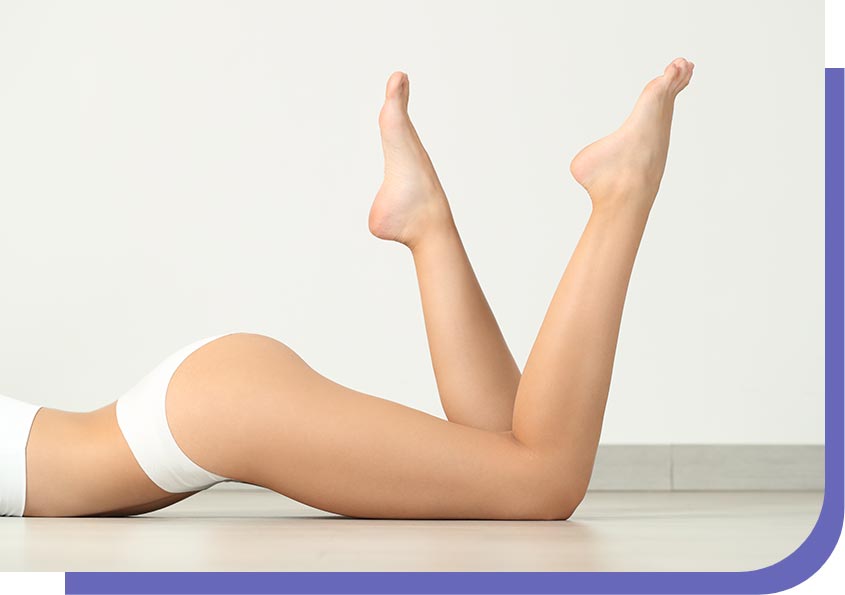 DESIGNED FOR YOU

to be comfortable
How painful is a Brazilian or Manzilian wax? It depends. Everyone is different when it comes to tolerance. The hair removal process is professional, quick, and designed to make you as comfortable as possible. You're in good hands, Radiant Waxing Camden Park!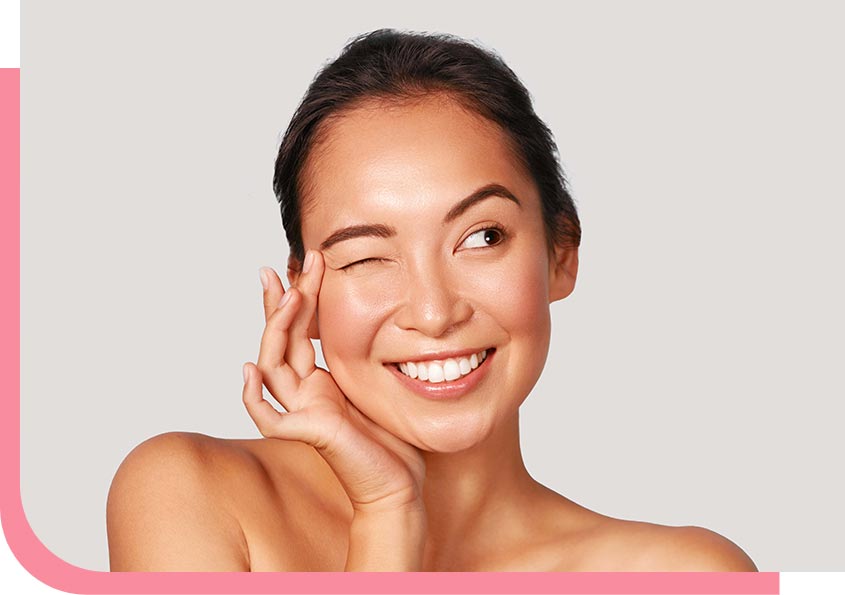 Glowing Reviews
10/10 would recommend this establishment! I've been coming to this place for about 2 years now and I am never unsatisfied! I've switched through a few waxoligists over the years and they have always made me feel safe and comfortable. I've been going to Alyssa now for almost a year and she is AMAZING. She is professional, personable, super concise and fast. Which is what you want when treating sensitive areas. I've never had a complaint, due to COVID they have gone above and beyond to meet state requirements. You'll feel safe, taken care of, and leave feeling oh so refreshed. Thank you Alyssa and all the other wonderful and kind women who work here!
I had a great Brazilian wax from Sabrina!

This was my first time at Lunchbox and the whole experience itself was worth writing this review.

I usually go to European Wax Center and they use hard wax. Lunchbox uses soft wax (strips) and I was a little skeptical because years ago I did strips and had a terrible experience. But this wasn't horrible at all! The way the wax is placed onto the root if the hairs and stripped off, it doesn't hurt at all!

Sabrina was super sweet and very knowledgeable. I would highly recommend her to others for wax.
This is my favorite place to have my delicate areas waxed- professional and well trained so it makes you feel comfortable .
Hands down the best wax salon ever. The staff are extremely professional & make you feel so at ease which is exactly what you need when you go in for a wax! I first discovered Lunchbox wax when I was 9 months pregnant & they were so gentle, super fast & just so accommodating of my need to put comfort first. Really love this place & can highly recommend it.
The business space is more than prepared for COVID guidelines. Maybe they even went above necessary COVID prep. I felt very safe and very comfortable. If you are looking for a wax, don't make the same mistake I did by going somewhere else. Just go to Lunchbox wax and ask for Sabrina!
I'm a regular at Radiant Waxing now for Brazilians and eyebrows. When you first walk in everything is clean, and they have their own scent, making you walk out smelling amazing. Not only their exterior amazing, their employees are well trained and have great costumer service. I've seen about 4 different waxologists due to my busy schedule and they all helped my eyebrows regain their shape.
This was by far the BEST waxing experience I have ever had, from customer service to speed and efficiency.

…… I recommend LunchBox to anyone who wants top-notch quality waxing with minimal pain or discomfort. Alyssa did a great job and I could not be happier with the service.
Heard about this place from a friend. My expectations were definitely exceeded. They really care about their guests and provide excellent service….making me feel so comfortable and relaxed during the entire process of my Brazilian wax. The design of the salon is very chic, clean, and smells lovely as soon as you walk through the door. I highly recommend coming here and already have my next appointment booked.
Alicia, You make everything right. A perfect manzillian and great conversation. Now I look and feel great and can't wait to keep up the look. You ROCK! and thank you!!
I have been coming to Radiant Waxing for a few months now and it was one of the best choices I have made. I did a lot of research and decided to give Radiant Waxing Camden Park a chance and I am so glad I did. I highly recommend Sabrina and have been 100% satisfied each time I have come to see her. I felt cleanliness and attention to detail was high priority before COVID and it continues to be for Radiant Waxing. If you are looking for a place with high standards, look no further. You will feel safe and comfortable at Radiant Waxing Camden Park.