OWN a brand

positioned for growth
Radiant WaxingTM, formally known as LunchboxWax®, is a brand managed by WellBiz Brands, Inc., a leading franchise brand management platform in the beauty and wellness space. The new name and radiant re-branding are the result of consumer research designed to maximize the potential of this exciting opportunity. Appealing to affluent female consumers, the Radiant Waxing brand is part of a global market project to grow to over $12B by 2025. Insights have shown that the rebrand would reach up to approximately 40% more consumers. This was not done out of a desire to change an elevated waxing experience – but to unleash the potential and bring it to more consumers. Now even more guests around the country will have access to year round radiance!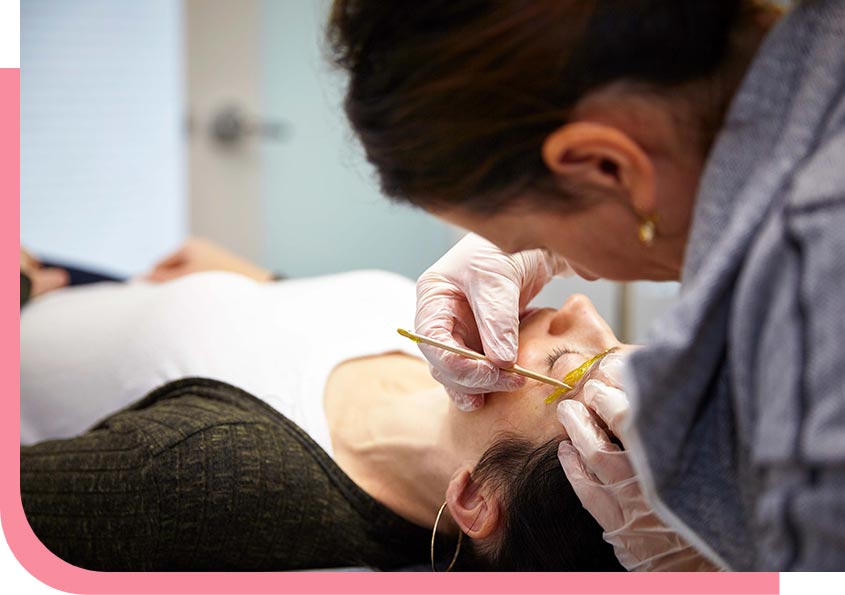 Why

Radiant Waxing?
The Radiant Waxing brand truly stands apart from the rest of the industry with its contemporary look and premium service experience. The sole focus on waxing allows waxologists to be the best of the best and focus on being a master of their craft. For guests, this translates to unparalleled services in a one-of-a-kind setting. For owners, this means an empowering and smooth experience. As part of the WellBiz Brands, Inc. portfolio, you'll have support every step of the way. This includes help with site selection, lease, construction, and design services. We provide pre-opening and ongoing training and assistance as well as marketing, operations, and recruitment support. We've perfected every detail of the franchise process, and can't wait to share it with you.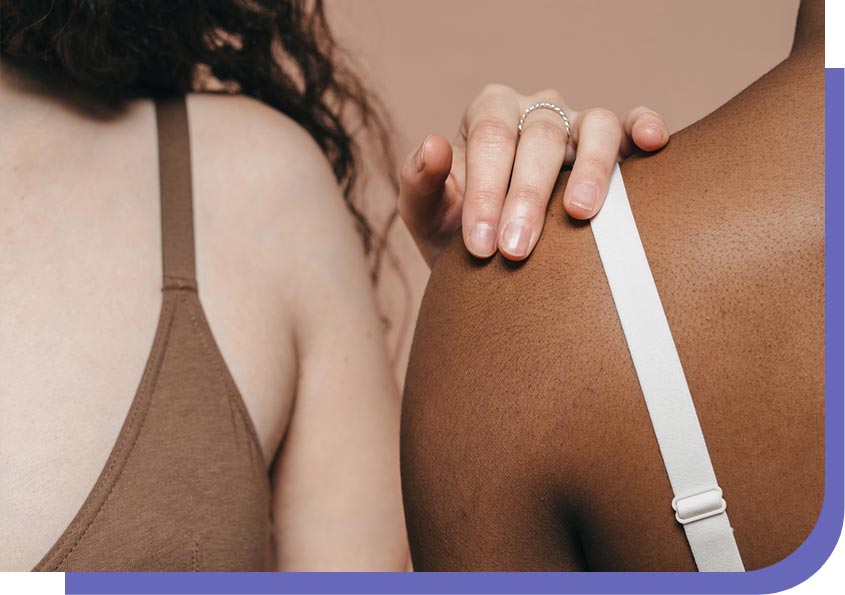 The

process
Franchise owners come from a variety of backgrounds and, as a brand, we've developed a step by step process to help mutually explore our fit for each other. The Radiant Waxing brand was founded by a waxologist with the desire to help people grow! We don't require experience in franchising, waxing, or a background in beauty to qualify, but what you do need is a passion for delivering exceptional quality with an equally exceptional guest experience. Our process helps you learn more about the Radiant Waxing brand, as well as allowing us to get to know you and if you're a fit for the system.
Step 1
Understanding The Radiant Waxing Brand
During this stage you will familiarize yourself with the Radiant Waxing brand, receive our Franchise Disclosure Document (FDD) to review, and hear more about our brand positioning. We will discuss the unique and welcoming Radiant Waxing culture and determine if you are initially a match to move forward in the process.
Step 2
Support
Gain a thorough understanding of the support you will receive as a Radiant Waxing salon owner from opening your salon to marketing, site selection, and operational training.
Step 3
Real Estate
Review the brand's strategic support on site selection. The Radiant Waxing brand takes data seriously and utilizes both demographics and psychographic data to help you determine the ideal trade area to open a salon. Review the market you're interested in and finalize a potential territory.
Step 4
Confirmation Day
If we are a good fit for each other, we will invite you to the Support Center in Denver, Colorado to meet our team. This day will be dedicated to answering any questions you might have and diving deeper on support roles and what drives success. Confirmation Day preparation paperwork will need to be completed.
Step 5
Final Approval & Agreement Signing
Once you have been approved by our Executive team and an agreement has been signed, a kick-off call with the Franchise Development team will be set up within 48 hours to start your site selection process!
We've got

your back
When it comes to opening your own business, you never want to go it alone. Luckily, you've got us to help you shine! The Radiant Waxing brand wants all franchisees to succeed and grow — that's why we offer comprehensive support every step of the way. From initial site selection to construction build-out, to daily operations and marketing, we're here to answer your questions and provide support through training and established practices. As a Radiant Waxing franchisee, you receive a complete business model with all the tools you need to be up and running in a way that's methodical and established (and fun). In other words, we'll make it super-easy for you to open and operate your Radiant Waxing salon, and help your community members find their inner, and outer, glow!
We provide the following initial and ongoing training and support:
Help find and secure a location
Complete salon design, development and construction support services
Full integration with our customized online booking and POS systems
Comprehensive operations manual
Pre-opening and ongoing training
Tools and support to assist you in your waxologist recruitment, hiring and training
Grand opening planning and marketing support
Ongoing marketing support and guidance including social media, public relations, direct mail and promotional materials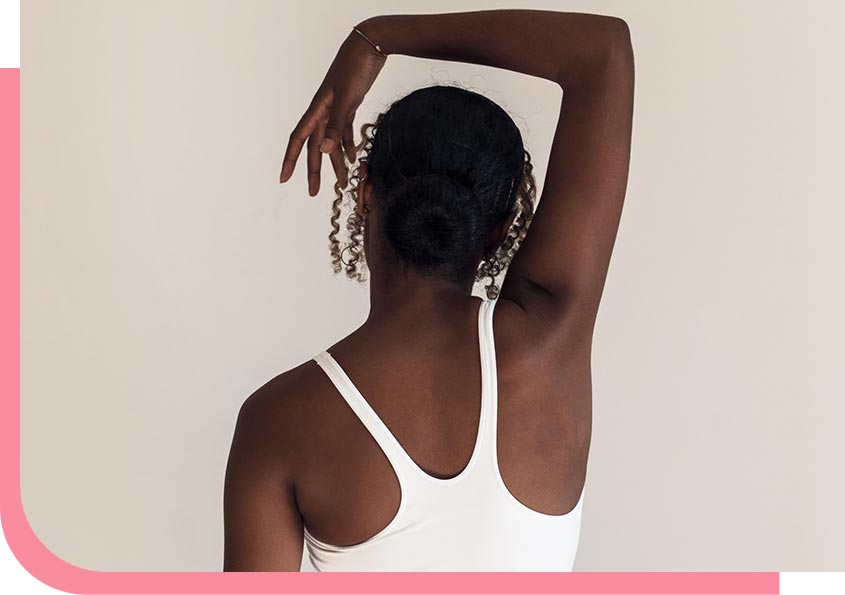 Frequently Asked Questions
At Radiant Waxing, we look for passionate individuals who are dedicated to achieving financial independence, managing a growing business opportunity and helping others along the way. If you're all about a hands-on approach when it comes to managing your business and you like to be involved in your local community, joining the Radiant Waxing team just might be the right choice. Sound like you? Get started now and request more information on our waxing franchise opportunity!
By joining our team, you'll receive the opportunity to own your own business with relatively low investment, support on both the national and local level and assistance with salon development. We make the process of business ownership easy, offering national and regional advertising, simple operations and ongoing training and educational programs for owners and staff. Our proven business strategies take the guesswork out of running and growing your own waxing franchise.
Current states in which we are looking to franchise, as well as franchise availability in specific areas, can be discussed during your initial interview.
If you decide to begin the waxing franchise process with Radiant Waxing, you will take part in a series of informative discussions and receive various materials illustrating the strength of the Radiant Waxing organization and franchising opportunity. At the end of this process, you will take part in a "Confirmation Day" meeting held at WellBiz Brands Inc. Support Center in Denver, Colorado. There, we will come to a mutual conclusion regarding whether you and the company are a good fit, and will proceed accordingly. Ready to get started? Fill out our inquiry form.
Generally, franchisees can expect to invest about $362,693 to $537,783 for a single unit. If a franchisee plans to open 3 salons under an ADA the investment range is about $417,693 to $592,783. We offer financing options to help our franchisees develop and grow. Contact us to learn more.
Radiant Waxing royalty is six percent of the gross sales of the business, and the marketing fee is 2% of gross sales. This contribution goes towards various advertising essentials carried out on a national scale every year, including social media outreach and continually updated marketing collateral.
While time to open varies for everyone, franchisees find that they are able to open their Radiant Waxing salon approximately 90 days after the location lease is signed. Our dedicated team provides you with progress check-ins and customized tools to help you properly prepare for opening.
Apply

now!
There is no time like the present to begin exploring this amazing opportunity to own your own business in the beauty space! The Radiant Waxing™ brand and the experienced franchise platform of WellBiz Brands, Inc. can help you reach your goals and build something FOR yourself, but not BY yourself!
To learn more simply complete the form and see if this is just the opportunity you've been searching for.
"*" indicates required fields